Director Valerie Livingston swapped the National Assembly of Wales for the National Assembly of Armenia last week when she travelled to Yerevan for four days to work with officials from Armenia and the Parliament of Georgia.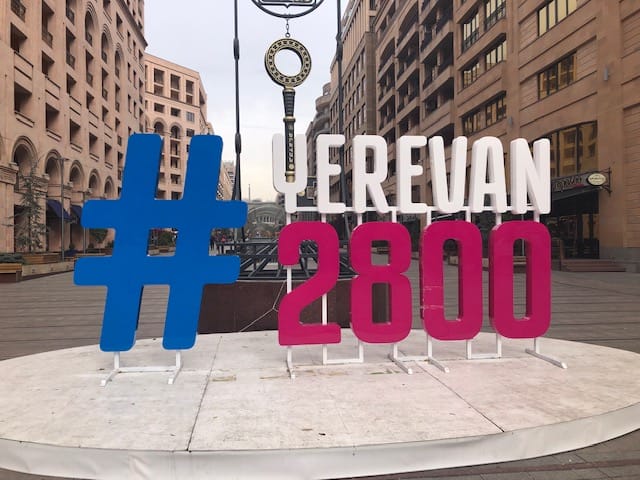 Did you know that Cher is Armenian? That the world's oldest shoe was discovered in Armenia? That the capital Yerevan is 2,800 years old (that's 29 years older than Rome). I'll confess, I knew none of these things until I signed up to deliver a week-long training course to delegates from the Southern Caucuses last week.
The Communication in Public Financial Management seminar was organised by the Westminster Foundation for Democracy and sponsored by the Deutsche Gesellschaft für Internationale Zusammenarbeit.
Together with the redoubtable Speaker of the Tynwald (and recovering Chartered Accountant) Juan Watterson, I worked with the economists and media relations teams who made up the Parliamentary Budget Offices in Yerevan and Kutaisi to understand how we could make their output more user friendly to parliamentarians, civil society organisations and journalists.
This started with a lengthy discussion as to who our audiences were in an exercise conducted with some plastic dinosaurs and ended with commitments to overhaul websites and investigate podcasts.
Along the way, we covered AI in directing user queries, journalists who jump out from behind trees and the challenges of presenting analysis without compromising impartiality.
I was really pleased to share some of the conclusions of the National Assembly for Wales' Digital News and Innovation Taskforce and then hear how the Parliament of the Isle of Man manages to proactively share its output, despite very constrained resources.
In our final session, Juan and I asked everyone what their single biggest take away from the session was.
Mine was this: having worked in and around many parliaments, I realise that the problem is the same the world over – legislative and budgetary information is complicated and presenting it in a user friendly format is never easy but always worthwhile.
And finally – I'm no travel blogger but for anyone looking for a fascinating city, with bucket loads of history, great food and some of the friendliest people around, put Yerevan on your to-visit list. I also hear the Isle of Man is nice this time of year…